Seraphim is a world-class products manufacturer, who specializes in research, development, products and sales of solar PV products. Seraphim is accredited as Batch | Smart Manufacturing Plant by Jiangsu Government, the Witness Laboratory Accreditation Certificate (WMTC) by CSA, DEKRA and CTF Laboratory Certificate by TUV SUD. Besides, Seraphim is listed as Tier 1 solar module maker by BNEF. Currently, Seraphim has achieved the milestone of having global production capacity of 5GW and more than 8 GW Seraphim's products have been widely applied in over 40 countries.

LG is a global electronics manufacturing pioneer, who has more than 60 years of experience in product development and innovation. As one of the leading innovators and manufacturers of solar panels globally and in Australia and New Zealand, they offer quality systems which last longer and generate a much better long term financial return. LG NeON range panels are consistently one of the highest performing panels in a number of comparison tests. LG panels have won numerous awards over the years and they have been recognised as innovative and cutting edge by industry experts, giving you confidence in the quality and performance of the product.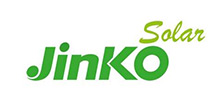 JinkoSolar is one of the largest solar module manufacturers who distributes its solar products to a utility, commercial and residential customer base in China, the United States, Japan, Germany, the United Kingdom, Chile, South Africa, India, Mexico, Brazil, the United Arab Emirates and other countries and regions. JinkoSolar is a member of "Silicon Module Super League" (SMSL), a group of the biggest c-Si module suppliers in the solar PV industry today. The company operates one of the industry's largest R&D centers and UL certified module testing facilities with over 250 scientists and 13,500 employees across its 6 global production facilities.

GSun Power is one of the largest shipments of PV module manufacturers in China, who focus in producing poly & mono solar cells, off-grid solar panels and offering system parts related to all kinds of solar systems. Since 2007, GSun's products are recognised with a high reputation in more than 50 countries and regions such as Germany, Spain, Italy, Canada, Indonesia and Japan. Their products are certified with a range of qualifications and they are proud to be the only one who obtains both SGS-TUV and CQC certificate among the whole range of modules.