Seraphim is a world-class products manufacturer, who specializes in research, development, products and sales of solar PV products. Seraphim is accredited as Batch | Smart Manufacturing Plant by Jiangsu Government, the Witness Laboratory Accreditation Certificate (WMTC) by CSA, DEKRA and CTF Laboratory Certificate by TUV SUD. Besides, Seraphim is listed as Tier 1 solar module maker by BNEF. Currently, Seraphim has achieved the milestone of having global production capacity of 5GW and more than 8 GW Seraphim's products have been widely applied in over 40 countries.

LG is a global electronics manufacturing pioneer, who has more than 60 years of experience in product development and innovation. As one of the leading innovators and manufacturers of solar panels globally and in Australia and New Zealand, they offer quality systems which last longer and generate a much better long term financial return. LG NeON range panels are consistently one of the highest performing panels in a number of comparison tests. LG panels have won numerous awards over the years and they have been recognised as innovative and cutting edge by industry experts, giving you confidence in the quality and performance of the product.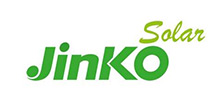 JinkoSolar is one of the largest solar module manufacturers who distributes its solar products to a utility, commercial and residential customer base in China, the United States, Japan, Germany, the United Kingdom, Chile, South Africa, India, Mexico, Brazil, the United Arab Emirates and other countries and regions. JinkoSolar is a member of "Silicon Module Super League" (SMSL), a group of the biggest c-Si module suppliers in the solar PV industry today. The company operates one of the industry's largest R&D centers and UL certified module testing facilities with over 250 scientists and 13,500 employees across its 6 global production facilities.

LONGi Solar is a world leading manufacturer of high-efficiency mono-crystalline solar cells and modules. With strong focus on R&D, production and sales & marketing of mono-crystalline silicon products, LONGi Solar is committed to providing better LCOE solutions and promoting worldwide adoption of mono-crystalline technology. With the local presence, our partners' business growth, as well as their confidence in LONGi Solar's product and service, is believed to evolve to a whole new level.
Q CELLS is part of Hanwha Group, a Global Fortune 500 Company established in 1952. Q CELLS has supported the Australian community since 2009, longer than any other manufacturer currently on the market. With products developed specifically for Australian climates, unparalleled local support, and comprehensive testing facilities both in laboratories and in the field, Q CELLS is arguably the most secure solar company.

As a global leading provider for PV module and smart energy solution, Trina Solar delivers PV products, applications and services to promote global sustainable development. Through constant innovation, Trina Solar continue to push the PV industry forward by creating greater grid parity of PV power and popularizing renewable energy.
As of Oct. 2020, Trina Solar has delivered more than 60 GW of solar modules worldwide, ranked "Top 500 private enterprises in China". In addition, Trina Solar has connected over 3GW of solar power plants to the grid worldwide. In 2018, Trina Solar first launched the Energy IoT brand, and is now aiming to be the global leader of smart energy.

Akcome Group was founded in China in 2006 and operating in over 30 countries with more than 6000 employees. Akcome Group is a leading manufacturer integrating design, production, sales, and service of PV modules and mounting systems. In 2014, Akcome was registered in Queensland, supporting by the Akcome Group's reputation in solar industry market, focuses on solar power plant constructions, project management, and O&M as well as distributing Akcome Tier-1 PV module and mounting system Australia wide.

Hyundai is one of the biggest consumer brand names in the world. As a long established international brand, Hyundai Solar panels have been installed within Australia for over 10 years. Hyundai Energy Solutions have a leading 25 years product warranty in Australia.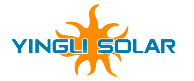 As one of the world's leading solar panel manufacturers, Yingli Solar is empowering communities around the world to go solar by using their global manufacturing and logistics expertise. More than 24GW Yingli solar panels have been shipped to more than 100 countries, including Germany, Spain, Italy, Greece, France, South Korea, China, Japan, Brazil, Australia, South Africa, Mexico and United States.

Sunman Energy is a technology company founded by a group of industry veterans delivering the future of Solar. Through the research and development of composite materials, Sunman has successfully commercialised the world's first glass-free, lightweight and flexible panel – eArc. Sunman Energy provides professional and comprehensive service for its international customer base. Sunman Energy's multi-channel customer service team specialize in technical consulting, technology collaboration, product consulting and after-sales services.