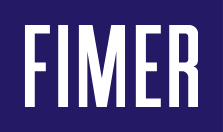 FIMER is the fourth largest solar inverter supplier in the world. Specialising in solar inverters and mobility systems, it has over 1,100 employees worldwide and offers a comprehensive solar solutions portfolio across all applications. FIMER's skills are further strengthened by its bold and agile approach that sees it consistently invest in R&D. With a presence in 26 countries together with local training centres and manufacturing hubs, FIMER remains close to its customers and the ever-evolving dynamics of the energy industry.


Since 1945, Fronius has operated with full passion for new technologies, intensive research and revolutionary solutions. As the global leader in innovation and technology, they continuously improve themselves to be the top performer in welding technology, photovoltaics and battery charging. Until today, Fronius has represented over 60 countries with 30 subsidiaries and numerous sales partners and representatives. Around 1,240 successful patents emphasised Fronius as the global innovation leader in cooperation with other national and international technology pioneers.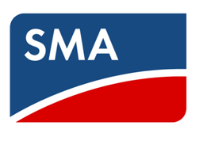 SMA is a leading global specialists in photovoltaic system technology. With more than 3,000 employees in 18 countries, they are helping people transition to a self-sufficient, decentralized and renewable energy supply. For over 35 years, SMA have made significant contributions in seeing that renewable energies leave the pioneer phase behind and increasingly become the norm worldwide. SMA's goal is to make consistent use of growth opportunities in all market sectors and regions and to be the global market leader in sales in every market segments – Residential, Commercial, Uitility, Service and Off-Grid and Storage.


Huawei, a leading global ICT and network energy solutions provider, serves more than three billion people around the world. Huawei offers leading Smart PV solutions which harnessing more than 30 years of expertise in digital information technology. As the largest inverter supplier, Huawei is committed to building efficient, smart O&M, safe, reliable and grid-supporting Smart PV plants, and helping customers maximize the return of investment over the plants' lifetime.

APsystems is a Power Electronics expert leveraging Field-Programmable Gate Array (FPGA) circuit design in all microinverters for greater reliability, future-proof flexibility and cost savings to customer. The company has designed over the past 10 years, the widest Module Level Power Electronics (MLPE) products portfolio worldwide. in 2019 APsystems became #1 multi-module microinverter manufacturer worldwide, offering the widest range of microinverters available on the market. Organized around Sales Business Units operating in USA, Latin America, EMEA, and Asia Pacific, our offices and personnel are in Sydney (Australia), Rotterdam (Netherlands), Lyon (France), Seattle (USA), Shanghai (China), Jiaxing (China), Guadalajara (Mexico), and Cupertino (USA).


Solax Power has become a globally-recognised solar inverter company, operating in the UK, Netherlands, Germany, Australia and the USA. The company is developed by a strong R&D team, and SolaX Power is proud to be affiliated with the Zhejiang University, one of the leading research universities in China and home to the only national silicon material laboratories in China's 'Silicon Valley'. SolaX products are committed to be designed, tested and manufactured to the highest global standards. Until now, their products were exported to 66 countries via 200 distribution channels.

SOFARSOLAR is one of the subsidiaries of SOFAR Group in China who specialises in R&D, production, sales and service of residential and commercial grid-tied inverters and other related renewable products. The company has a very strong and experienced R&D team who fully monitor the inverter technology, both software and hardware. By now, SOFARSOLAR inverters have been installed in more than 40 countries. All of the inverters from SOFAR have 25-years data storage capability, can be found in PV Sol System, insured by US CHUBB Insurance Corporation Company and have standard WiFi communication.


Growatt is a renewable energy manufacturer dedicated to the R&D and manufacturing of PV inverters including on-grid, off-grid and storage inverters, and user wide smart energy management solutions. There are more than 200 R&D engineers, who have at least 15 years experience in the inverter industry working at Growatt. To meet the explosive demand for inverters, the company invests in the most advanced, intelligent and fully automated production line. By far, Growatt has shipped thousands of inverters to more than 100 countries in Australia, Europe, North and South America, Asia and Africa regions.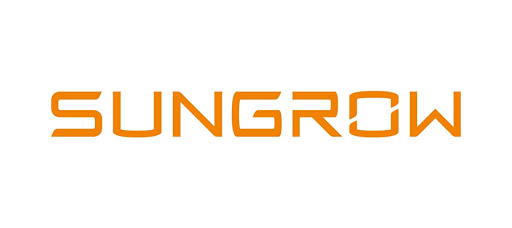 Sungrow Power was founded in 1997 and remains to be one of the global leaders in manufacturing solar PV inverters. The company manufactures solar power supply equipment for residential, commercial as well as utility-scale PV projects. After 15 years of experience in the inverter market, Sungrow owns 40% market share in China, and become the only public-listed inverter company in the Asia Pacific. In 2013, Sungrow was the second-largest PV inverter manufacturer around the globe by MW shipped, with over 14 GW installed. While committing to deliver high quality products, the company has won several awards and all products are certified to international standards, including an "A" grade rating in the prestigious Photon Lab tests.

Solplanet is a brand of AISWEI, who has been manufacturing inverters since 2007. AISWEI, also formerly known as SMA's Chinese subsidiary, has successfully been manufacturing high quality and reliable products for renowned brands like SMA and Zeversolar. Solplanet photovoltaic inverters are manufactured in compliance with international high-quality standards. Solplanet strives to make their products and applications quicker and easier to install, offering reliable long-lasting performance, and making them user-friendly for the best customer experience.