Given that a solar panel will be subjected to more than 100,000 hours of relentless sunshine, extremes of heat and cold, wind, rain, hail and more, the build quality of a solar panel is crucial in selecting a solar system. 
---
About LG
LG is a global electronics manufacturing pioneer, who has more than 60 years of experience in product development and innovation. The company has a long history in solar photovoltaics beginning over 30 years ago when they first began research into silicon crystalline cells. After over a decade of PV module manufacturing, LG is now onto the 6th generation panels and produces over 2GW of panels per year. As a Tier 1 manufacturer holding numerous awards, LG Solar panels have many advantages that help form one of the most robust and long-term solar energy solutions on the market.  
The reasons to buy LG Solar Panels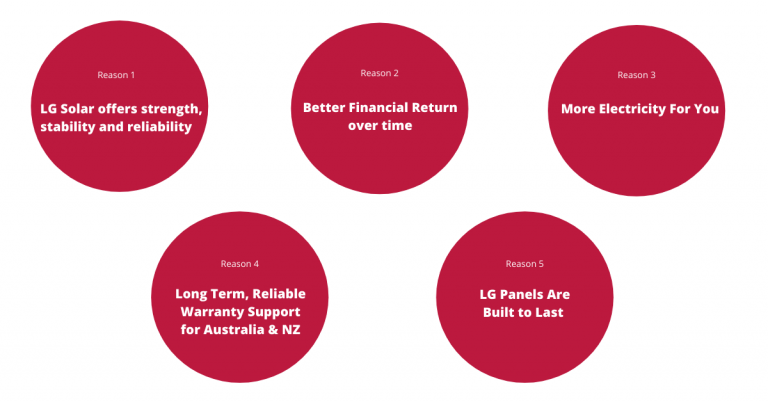 1.LG Solar offers strength, stability and reliability
When you purchase solar panels from LG Solar, you are investing in a product backed by years of experience and manufactured with the help of stringent research and testing standards. 
LG has engineered extremely strong double-wall aluminium frames on all modules which are rated well above average with an impressive 5,400 Pa rating on the front side and 4000 Pa on the rear side for wind loading, this is close to double the industry standard 2400 Pa wind rating.
The LG modules are rated to the highest level of corrosion resistance and can be installed in coastal locations with high levels of salt mist (maximum severity of 6), in addition to ammonia resistance.
2. LG Solar offers high quality solar panels that built to last
One of the LG strengths is our focus on testing. In order to be sold in Australia solar modules have to be tested and pass the IEC standard tests once. LG solar panels are regularly tested up to 3 times the IEC standards by LG in-house testing laboratories to ensure a robust module. 
To ensure no cells with defects or micro-cracks get through LG use two EL flash tests during production both before and after lamination. The high grade N-type cells used by LG have exceptional long term performance in regards to low light induced degradation (LID). 
LID is a common problem as all solar cells reduce output over time, resulting in an average of 80-82% original rated capacity after 25 years. However LG cells warrant a much lower rate of degradation which improves overall performance and increased energy generation with a claimed 86-88% rated capacity remaining after 25 years.
3. LG offers long term, reliable warranty support for Australia 
LG offers one of the most meaningful panel warranties in solar. On offer is a 25 year parts and labour warranty which includes the cost of shipping panels for the NeON® 2 and NeON® R, as well as the labour cost of un-installing and re-installing the panel. 
The LG performance warranty is well above the industry average with a minimum 90.08% retained capacity after 25 years on the Neon 2 range. To offer this kind of warranty shows the high level of confidence LG holds in its products and highlights the long-life performance and low degradation of high-grade N-type silicon cells.
LG Solar Australia has also got a direct helpline being: 1300 152 179 – so you can reach the LG office easily, should you have any warranty claim. LG solar also offers a simple warranty registration process via LGenergy.com.au. The process also generates a warranty certificate. In case of losing the paperwork over the decades you can be reassured, as LG has a record of the purchase details in case of a warranty claim.
4. LG shows environmental leadership
To reduce the environmental impact of manufacturing, in 2015 LG installed over 11,000 panels on a massive 3.2MW rooftop solar array on its solar panel manufacturing facility in South Korea. In total, LG has now installed over 18MW of solar across its factories in Korea.
LG Electronics runs a Homogenous Substance Management system to ensure that no ozone depleting substances are used in the manufacturing of the LG solar panels, or any of the materials supplied to LG for manufacturing of the solar panels.
LG Electronics has been nominated multiple times by Corporate Knights as one of the top 100 most sustainable corporations and have stated they are committed to continuously improving sustainability, reducing emissions and moving closer to a circular economy. 
Available LG Product Range
LG Neon 2 350W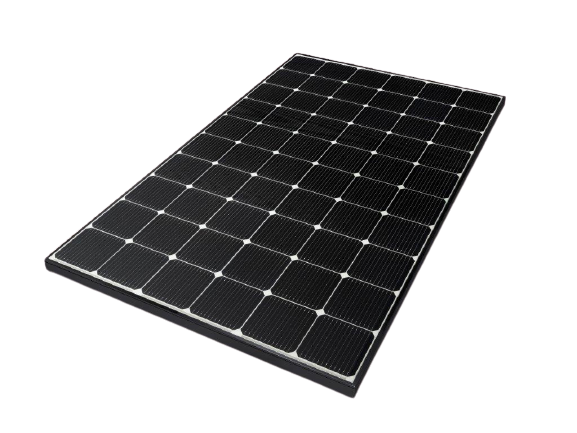 The new generation Neon 2 range of panels from LG, introduced in mid-2020, has seen many improvements, from longer warranties to lower degradation. This panel is ideal for homes seeking a visually pleasing solar panel and for roofs where space is tight or where future system expansions are considered e.g. to incorporate battery storage.
All Neon 2 panels utilise high-grade N-type monocrystalline silicon cells built using the sophisticated multi-wire 'Cello' technology in a standard 60 cell format. This technology sets a new standard for innovation and was recognised with the Photovoltaic innovation Awards in the Intersolar Industry Event in Germany.
Click here to Download Datasheet
LG Mono X plus 370W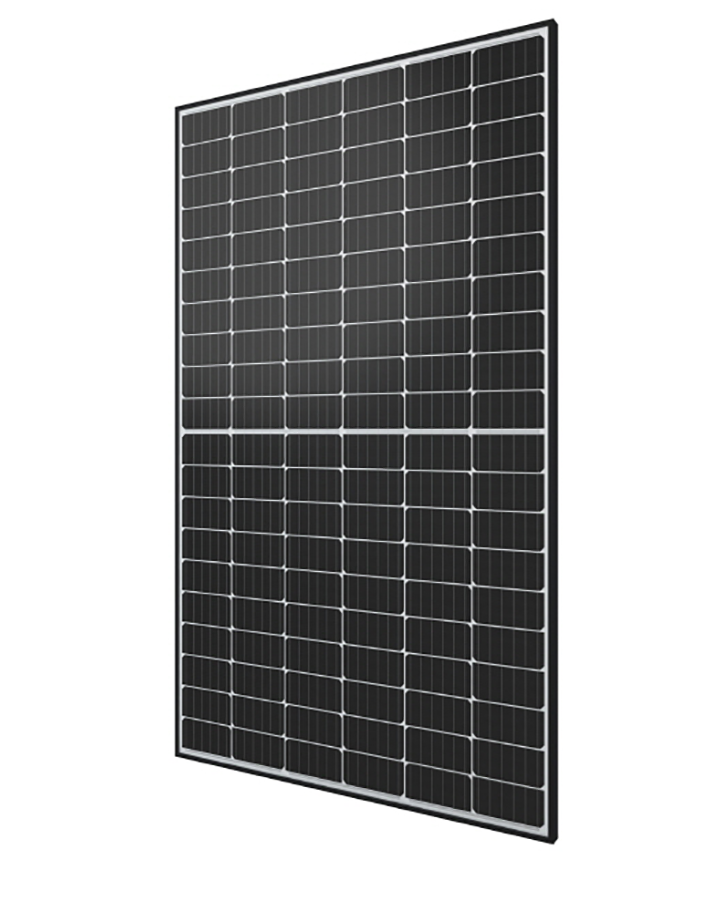 LG introduced the Mono X Plus range in mid-2020,  and these new panels use the more cost-effective P-type silicon cells to the stringent LG quality standards. Choosing the latest generation of Mono X® Plus is an investment in high standards of design, manufacture, back up support and warranties. 
LG Mono X® Plus 370W panels are a similar physical size to many conventional 330W panels. This means with the LG Mono X® Plus 370W you get 12% more electricity per square meter than a 330W panel. So you can install more kW of solar on your roof with the LG Mono X® Plus-U6.
LG has been involved in a number of comparison tests of the LG panels against many other brand panels. LG models are consistently among the better performing in these tests.
Click here to Download Datasheet
LG Mono X plus 450W 
LG also manufactures a range of large format (72 cell) solar modules for large-scale commercial applications using the same advanced cello multi-wire technology.
Click here to Download Datasheet
---
Conclusion
Like most things, premium equipment comes at a premium price. Solar is a long term investment, so it is necessary to take into account performance and degradation rates over the life of the system. LG panels do cost more than some competitors' panels. However over the life of the system, LG panels can create one of the best financial and environmental results.