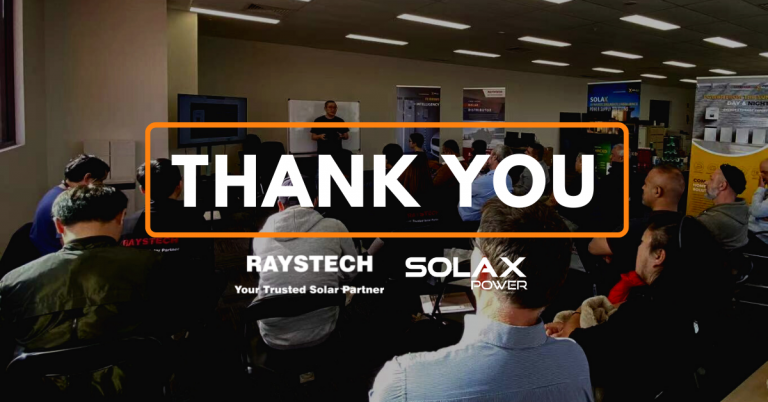 After being through all those physical isolation and working behind a screen throughout the pandemic period, we are finally able to connect with our customers through face-to-face interactions. You'll never imagine how excited we were when we decided to host this fun yet informative training – the SolaX Australia Nationwide Roadshow 2022. 
This June, Raystech Team and SolaX Team have toured across 4 major cities in Australia, and it was amazing to meet so many new faces and reconnect with the familiar ones. For those who couldn't be there in person, we are still able to organise a face-to-face appointment with you to make sure no one feels missed out. Read on to learn about the top takeaways from this event. 
Here's just some of what we covered
We have invited Joey Zhang, the General Manager from SolaX Power and Xavier Pan, the Technical Team Leader from SolaX Power Australian office to join us on this journey. The event was allocated into two sessions. The first session focused on introducing the product range of SolaX Power, including the grid-tied inverters, energy storage inverters and the triple power batteries. 
SolaX has recently launched the fourth generation of market-leading hybrid inverter, which now includes an all in one system X-ESS. The new SolaX X-ESS G4 is up to 6 times faster to install than the previous generation. With the new Matebox, installers will only need to install one module on top of another, and connect cables which are already well-sorted in the matebox to different parts.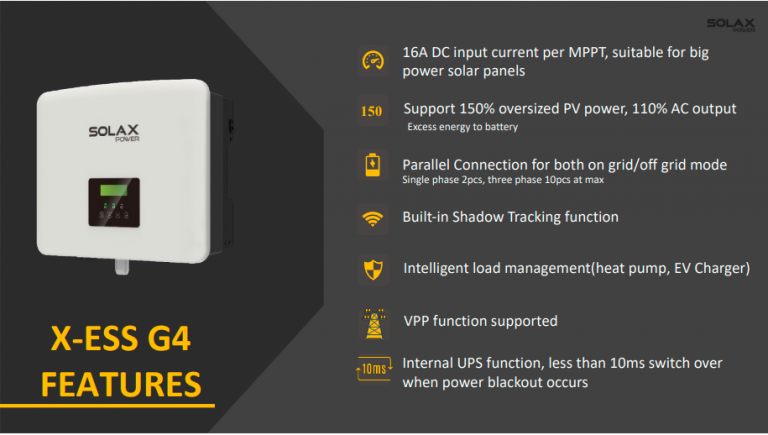 Joey has also announced the release of their new EV Charger, which is able to charge an electric vehicle at home with the SolaX smart home wall box. The X-EVC is compatible with their 3 high voltage battery offerings, Triple Power 4.5kWh/6.3kWh & our new Triple Power LFP 5.8kWh. 
In the second session of the roadshow, Xavier illustrated multiple installation solutions under different scenarios, including grid-tied and energy storage systems, paralleled systems, storage & generator solution, storage & EV Charging solution, storage & heat pump solution, and micro-grid solution. Additionally, Xavier also provided detailed explanations of troubleshooting and had an in-depth exchange on products and services with all the participants. 
To wrap up the session, Joey has also touched base on the warranty terms of their inverters range. "SolaX is fully concentrating on customer service and we are offering 12 year-warranty for single-phase on-grid product series." said Joey Zhang, general manager of SolaX Australian office, Apart from that, SolaX offers a 24/7 technical hotline, local technical support team for onsite inspection in each state and territory to make sure quick responses.
We are glad to see that all attendees appreciate the opportunity to meet us and the SolaX team and we want to say a massive thanks to all of you for making the SolaX Australia Nationwide Roadshow a successful one. We couldn't do it without your endless support.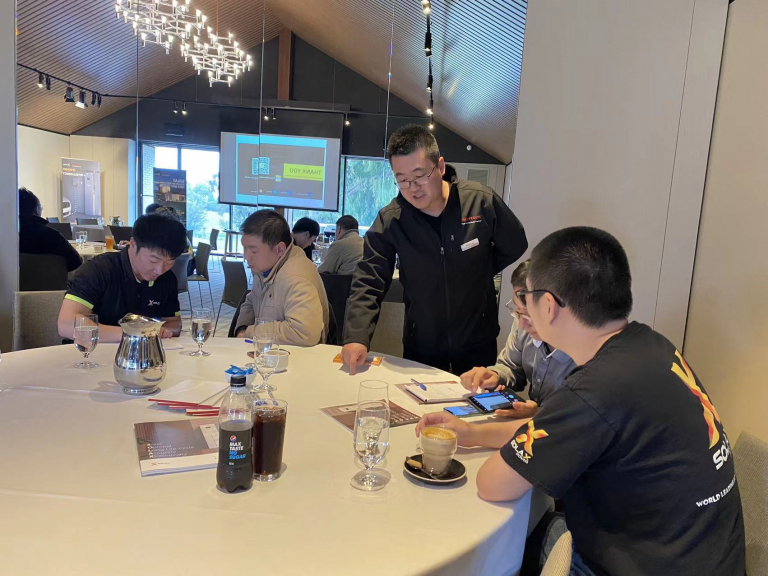 As always, if you are interested in getting to know more about SolaX or placing a new order with us, please contact your sales account manager or fill out the form below.