Trade STCs with Raystech
Raystech provides STC trading service where we offer the best STC prices and services available. Our friendly account manager will assist you with the entire STC application process.
Our STC trading service allows our customers to offset kit purchases with the STC value. The process is simple and allows Raystech customers to free up cash flow whilst their solar power systems are being installed.
We ensure personalized service and the whole claim process is designed to be as easy and hassle-free as possible. No more messy paperwork with a comprehensive all-in-one and easy-to-use app to streamline your solar business.
For more information, you can contact us on 1300 799 988 or email us at info@raystech.com.au.
Click here to calculate how many STCs you can claim for your installation.
---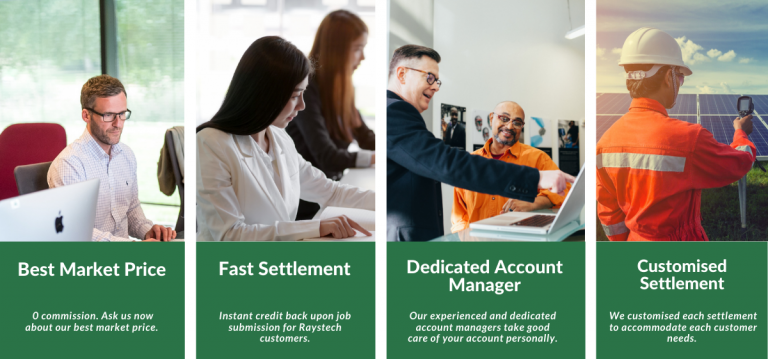 Fill in the form below
to register as a new customer