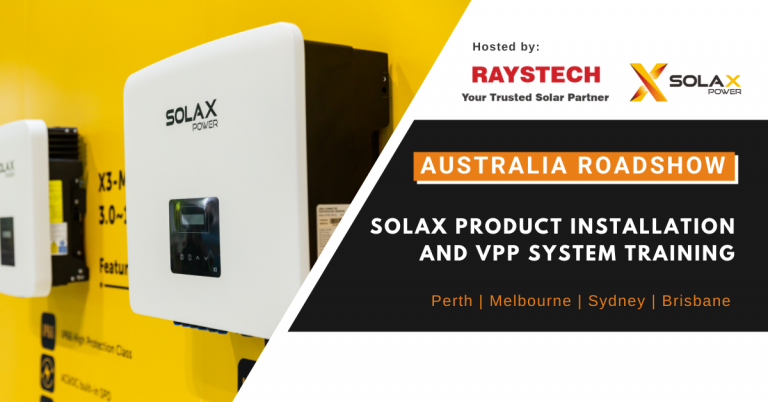 The course aiming at providing installers with a new understanding of the future household load management plans by combining the VPP technology with SolaX newest generation of home storage systems.
SolaX exhibits a variety range of products covers grid connected inverters up to 150kw with intelligent load management capability for a smarter home, the hybrid battery storage systems with VPP and FCAS capabilities for a more stable power network environment, as well as the new series of EV chargers to make even better use of the solar energy.
At the end of the sessions, participants will be able to:
– have a detailed understanding regarding the SolaX product installation;
– understand how the intelligent load management promote to the solar energy usage efficiency;
– able to provide intelligent system solutions for various scenarios;
– get the insights into how SolaX products works with VPP and FCAS Service.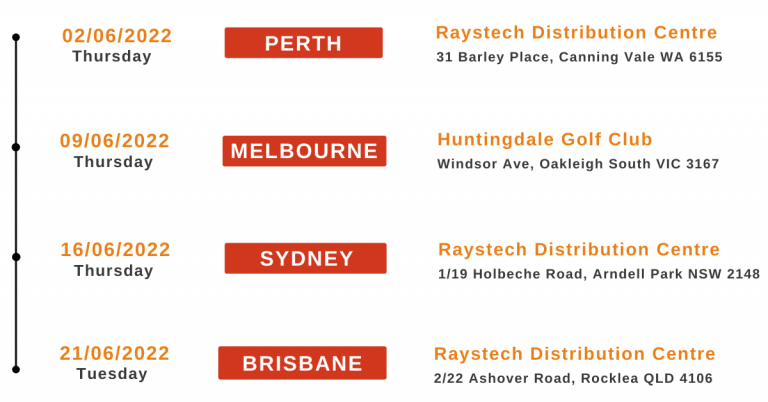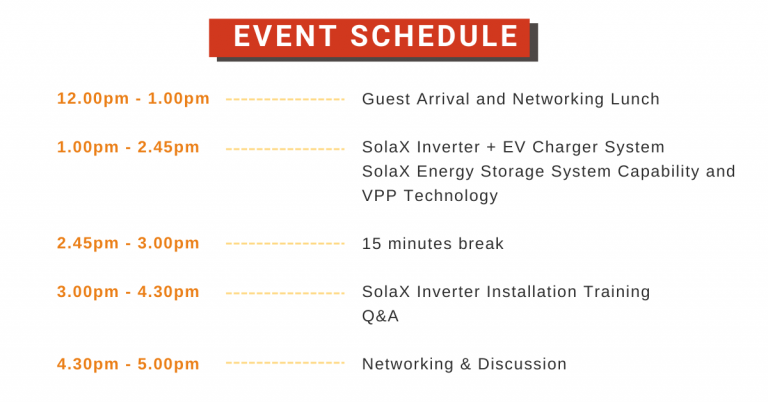 ---
Terms & Conditions:
1. All attendees are eligible for a $100 store credit for any future purchase of a minimum size of 6.6kW solar system with SolaX inverters.
2. An extra $100 store credit will be provided to all attendees for any future purchase of a minimum size of 6.6kW SolaX hybrid solar system with at least two batteries.
3. Order must be placed within 7 days after the attended session.
4. Raystech Group reserves the right to final explanations for this promotion.