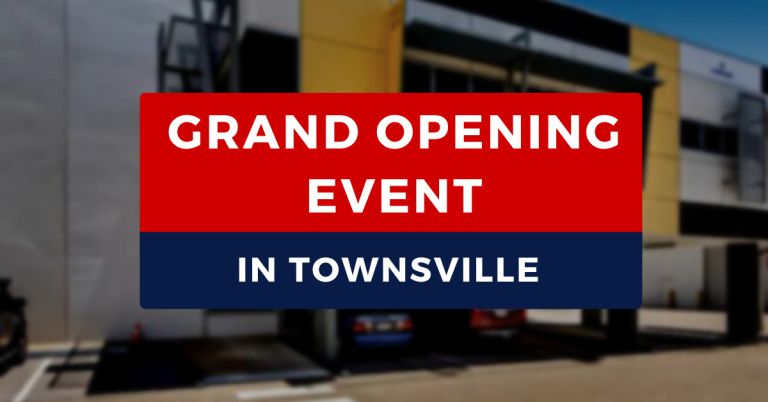 We recently opened the doors of our brand new warehouse at Townsville on the first day of December – and what an amazing day it was!! 
Townsville Address: 22/547 Woolcock Street, Mount Louisa QLD 4814
Operating Hour: 8:30-16:30
We have invited Brett Robinson, the Regional Sales Manager of LONGi Australia and New Zealand, Maggie Hsieh, the Senior Manager of Philanthropy of Mater Foundation, and Libbie Linley, the Executive Officer of Mater Foundation. We also have Stephen Ruskin, the Head of Sales and Distribution of Huawei FusionSolar who has joined us virtually for the event. 
The event started by inviting our Director, Mark with his welcoming speech. Then, we have Johnson, our Business Development Manager to demonstrate the company history of Raystech Group and our core business goal – operating in a customer-centric business model. And we followed by connecting with Steve from Huawei, who was having a business trip in Melbourne. He introduced to us the Huawei product range including inverters and Luna batteries.
We are also felt grateful that we could invite Maggie and Libbie from Mater Foundation to let us know more about how Mater Foundation could save lives, and we can do more to give back to the community. And we have Brett from LONGi to elaborate the specifications of the panel range from LONGi.
And lastly, we had the lucky draw session and we had four lucky winners who won a Penfolds The Great Grandfather Gift Box, Huawei Wireless Earbuds, Huawei Bluetooth Speaker, and a $100 Gift Card. Once again, thanks to our sponsors, LONGi and Huawei, and we hope everyone enjoyed a great time with us.