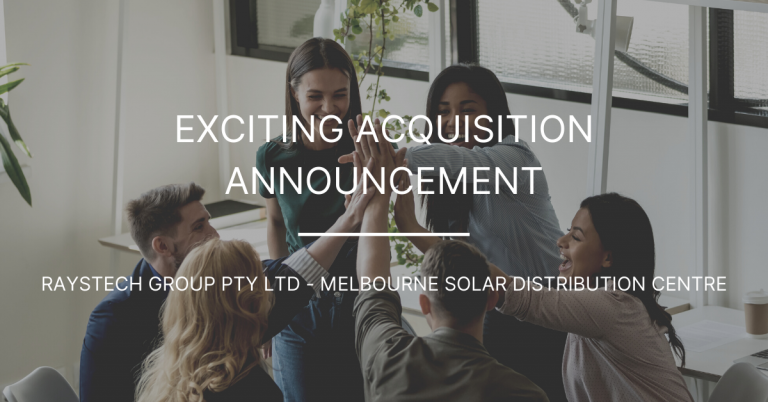 Raystech Group Pty Ltd is pleased to announce its recent acquisition of a solar distribution center (Raystech Australia Pty Ltd), which is located in Dandenong South in Melbourne, VIC.
This decision was made to provide a wider product range to our current customers as both entities targeted different product ranges in the Australian solar market for the past years. This acquisition will also help us to extend our service offerings to all of our customers in Victoria.
Our core purpose of this acquisition is to provide better service to our customers from the same team. Starting from 11th of April 2022 (Monday), the abovementioned distribution centre will trade as Raystech Group Pty Ltd.
However, there will be no changes on the day-to-day business at all sales offices and warehouses. You can continue to rely on the same personal working relationships that you have had in the past, knowing they have the support of the entire organization behind them with your interests in mind.
And lastly, we extend a warm welcome to the Melbourne team as they join the Raystech Group family.
Raystech Melbourne Distribution Centre: 21 Nicholas Drive, Dandenong South Melbourne 3175