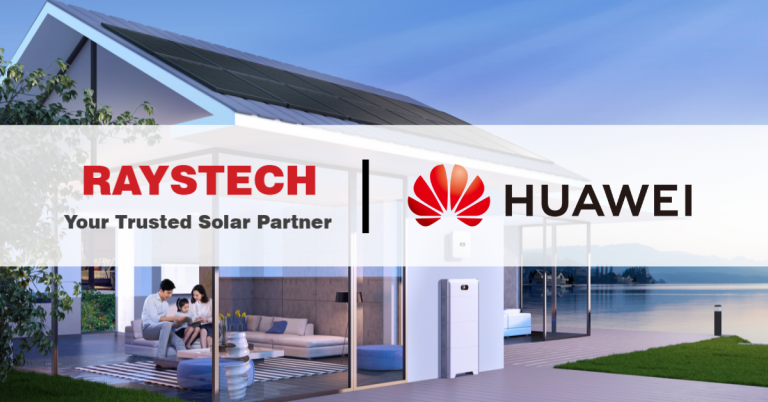 We are glad to announce our strategic partnership with Huawei FusionSolar, the industry leader of Smart PV solution provider with 30 years of expertise in digital information technology. Raystech and Huawei share a common goal in providing the most useful and efficient solar solutions to our valued customers. With the sets of goals in common, Raystech and Huawei will strive to work towards valuable ideas and provide innovative solutions for customers through up-coming cognitive collaboration offerings.

Photo credit: Mark – Director of Raystech and Steve Ruskin – Head of Sales and Distribution of Huawei FusionSolar have signed a partnership agreement virtually due to the border closure. 
Backed by the 100% support from Huawei, we believe we are able to provide a better supply chain solution to our new and existing clients. In upcoming partnership projects, we would like to support customers with the most cost-effective and practical solar solutions. More than that, we promise to continue delivering consistent and spontaneous support for technical issues whenever customers need it.
Contact us to know more about Huawei product range