Place Your Order for the LG NeON H modules and get rewarded
Order 6 pallets in an order or multiple orders of the LG NeON H solar modules between 1st October and 30th November 2021 and
receive

Bonus LG 55" TV valued at $1476
*Order must be delivered to your warehouse on or before 15th December 2021
About LG NeON H:
Built to Perform. Built to Last.
✔ Up to 90.6% Efficiency at 25 Years
✔ Excellent Low Light Performance
✔ Excellent High Temperature Performance
✔ Increased power generation with multi-wire busbar and double cell technology
✔ Reduced Power Loss with half cut technology and LG N-type cell technology
✔ 25 Year Product and Performance Warranty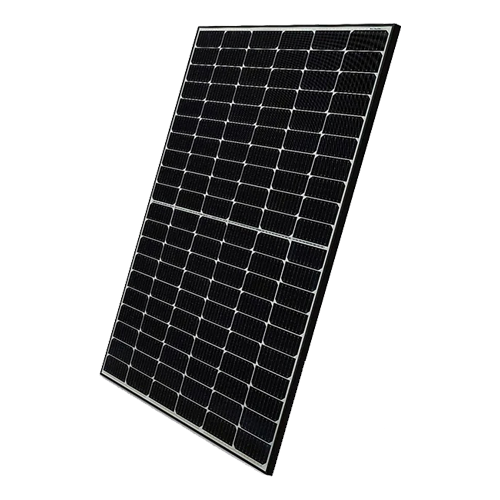 ---
Terms and Conditions
• LG SOLAR END OF THE YEAR PROMOTION is open to customers of select distributors.
• Customers are eligible for one complimentary LG Nanocell 55" television, model number 55NANO75TPA (Bonus TV) for every 6 pallets (150 panels) of products from the LG NeON H range purchased by the customer from the distributor.
• Orders for the LG NeON H must be received by the distributor between 12.01AM AEST on the 1st October to 11.59pm AEST on 30th November 2021 for delivery by the distributor on or before the 15th December 2021. LG may extend this period at its discretion.
• A customer is not eligible for a Bonus TV in accordance with these Terms if that customer a) returns or prior to delivery cancels an order for a product from the LG NeON H range or b) purchases products from the LG NeON H range for delivery after 15 December 2021.
• The Bonus TV is not exchangeable for another product, credit to the distributor's customer account or redeemable for cash.
• If the Bonus TV becomes unavailable for any reason beyond LG and the distributor's reasonable control, the Bonus TV will be substituted with a similar item of equal or greater value.
• Delivery of the Bonus TV may take up to six to eight weeks from delivery of the solar modules to the customer. The Bonus TV will be delivered by the distributor to Australian addresses only. It is the responsibility of the customer to provide the distributor with correct contact and mailing details.
• LG accepts no responsibility for any Bonus TV damaged in transit between the distributor and the distributor customer.
• LG and its associated companies, officers, employees and agents are not be liable for any loss (including indirect or consequential loss), damage, personal injury or death which is suffered or sustained (including but not limited to that arising from any person's negligence) in connection with this promotion or use of a Bonus TV, except any liability that cannot be excluded by law (in which case that liability is limited to the minimum allowable by law).
• Legislation may imply warranties or conditions or impose obligations upon LG which cannot be, or may only be to a limited extent, excluded, restricted or modified. These Terms must be read subject to those statutory provisions including any consumer rights under the Competition and Consumer Act 2010 (Cth). These Terms will not affect any statutory rights that a customer may have.