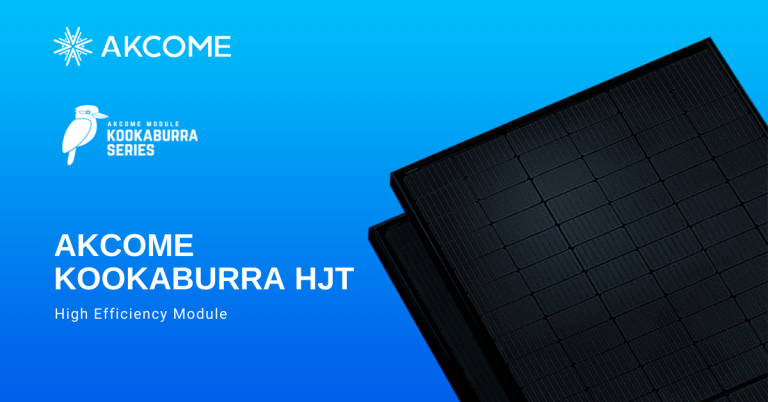 AKCOME KOOKABURRA SERIES HJT High Efficiency 405W Module
AKCOME has unveiled their new 120-cell HJT module based on 9BB wafers with half-cut bifacial dual glass. The HJT modules has a rated power of 405W and a module efficiency of 22.24%.
These 120-cell modules feature the HJT 9BB Half-Cut Bifacial Dual Glass with the no LID/PID effect for maximum energy yield and are backed with a 30-years performance warranty. With over 22% module efficiency, HJT delivers 20% more power on your roof compared to conventional panels and the effective power generation time of a HJT cell is 11.07% more than a conventional cell.
By acquiring the features of the low temperature coefficient and high bifaciality performance allows Kookaburra HJT module to bring more energy yield. With the dual glass design, these modules provide 5400pa front load and 2400pa back load, suitable for utility solar farm installations. The dual glass design also guarantees there is no sea wind erosion risk.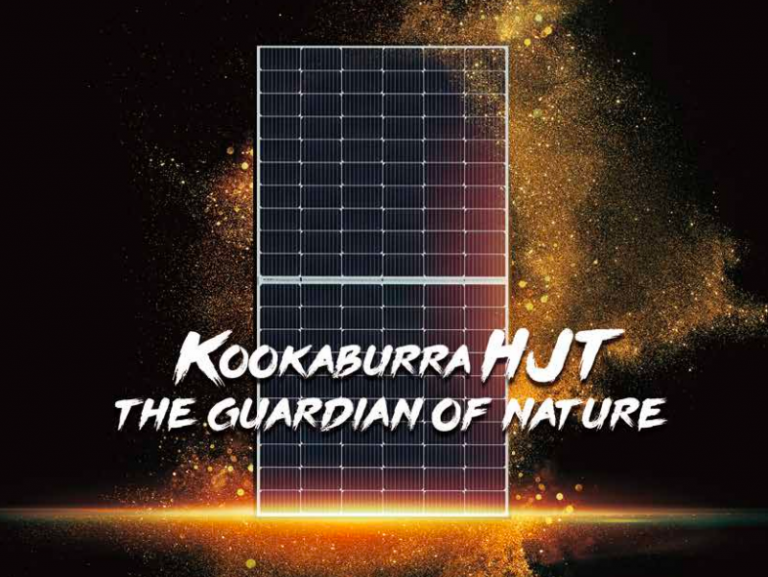 Key Features of HJT Modules:
– High Efficiency: Over 22% module efficiency
– High Reliability: No PID/LID, Low hot spot temperature
– High Energy Yield: Excellent low irradiance performance, high bificiality, low degradation
AKCOME Signed 100MW PV Module Sales Strategic Cooperation Agreement with Raystech Group
In 30 May 2022, AKCOME has strengthened its local distribution network in Australia on the back of a 100 MW high-efficiency solar modules supply deal with Raystech Group. With this distribution partnership, Akcome Australia will make best use of Raystech's extensive sales and service network and large customer base to enhance its brand influences and penetrate into more segments of the Australian and New Zealand market.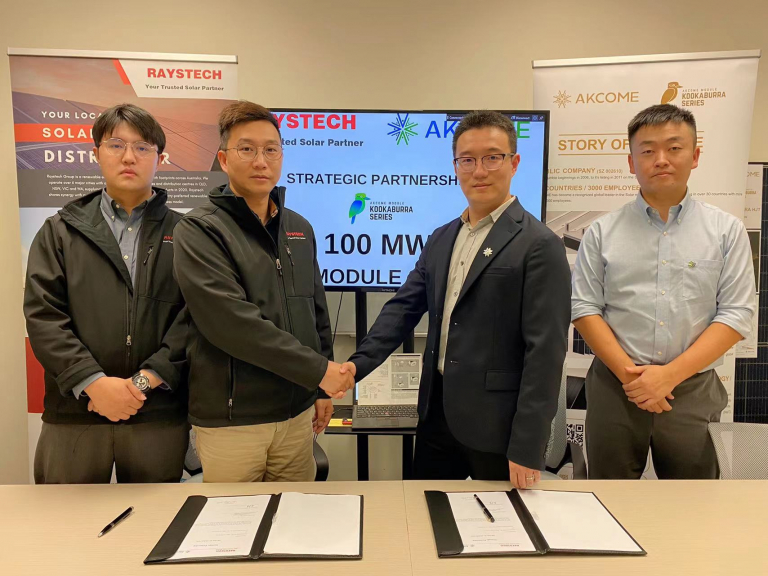 About AKCOME:
Established in 2006, the Akcome Holding Group is one of the leading enterprises in the global renewable energy industry. As an expertise of the PV modules and mounting systems, Akcome plans to realize the production capacity of more than 40GW of efficient PV cell and modules within the next five years. To provide a superior customer service to the Australian market, Akcome has a strong and experienced local service team to assist their customers on any product or technical enquiries. The next generation HJT modules will be the primary product series that Akcome integrate into the Australian market this year.
Learn More: https://www.raystech.com.au/akcome/