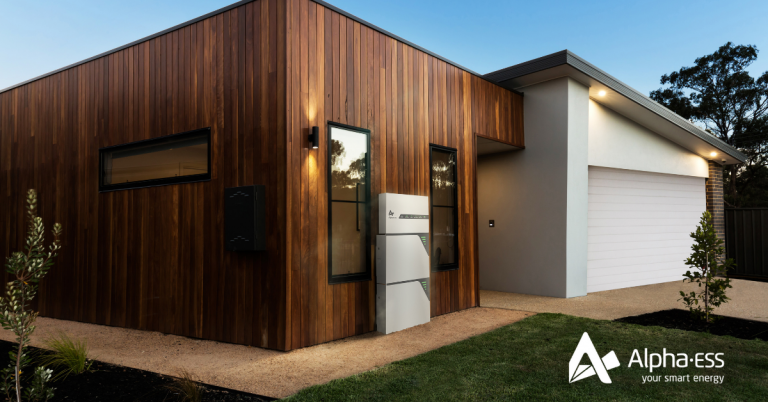 AlphaESS is one of the leading manufacturers of energy storage systems focused on residential and commercial markets around the globe. The company was founded in 2021 and now has over 10 local subsidiaries which provide services and 40000+ systems actively running in over 50 countries.
Today, we will be discussing their residential series- the SMILE series. This residential energy storage solution is predominantly designed for PV self-consumption, back-up power, load shifting and off-grid solutions for household applications. 
The AlphaESS SMILE series provides an all-in-one solution that includes a hybrid inverter, a battery management system and a storage unit in which 'modules' of battery capacity can be added. The hybrid inverter enables solar power to be used directly in the household at the time of creation or to charge the battery and enables battery power to be converted to usable AC power. The battery modules are purchased separately but fit into one aesthetically attractive unit. 
AlphaESS battery consists of lithium iron phosphate (LiFEPO4). Lithium Iron Phosphate (LiFePO4 or LFP) batteries offer lots of benefits and are considered a safer option compared to lead-acid batteries and other lithium batteries. They have a longer lifespan and higher efficiency. They are non-flammable meaning they can handle higher temperatures from a short-circuit or overcharge.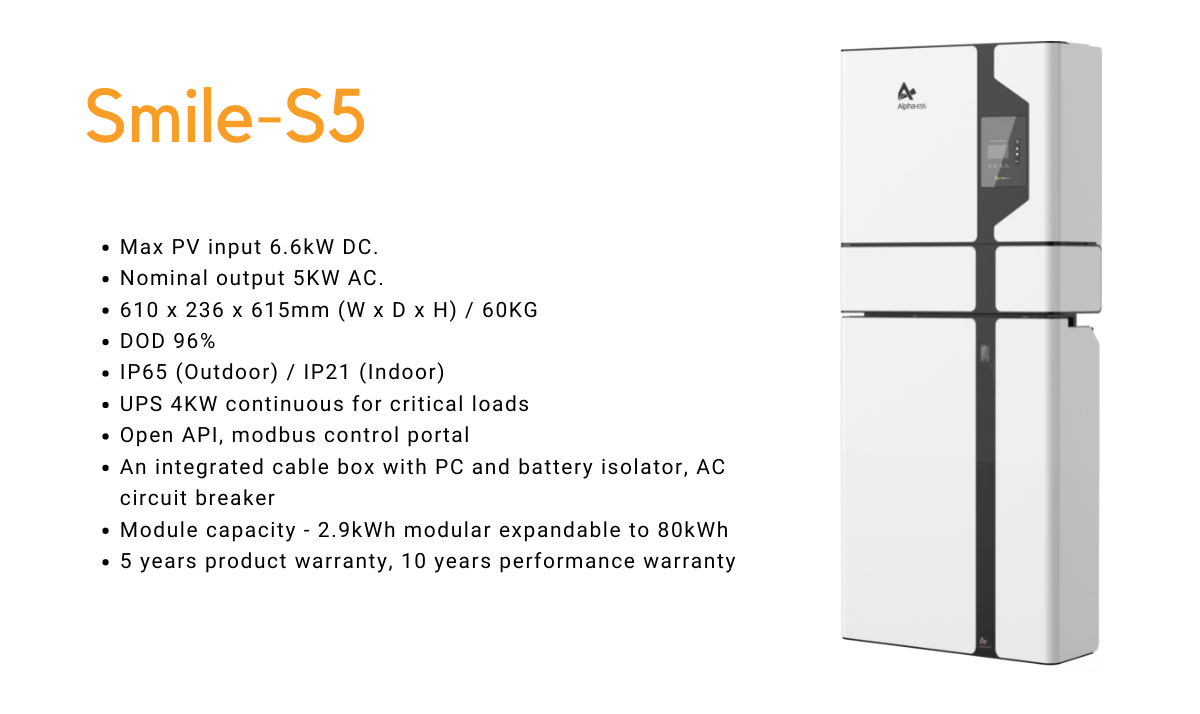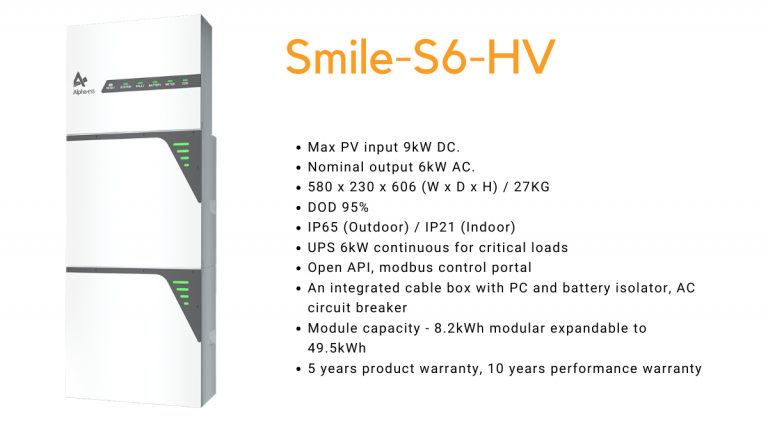 ---
Contact us to know more
E: info@raystech.com.au      P: 1300 799 988